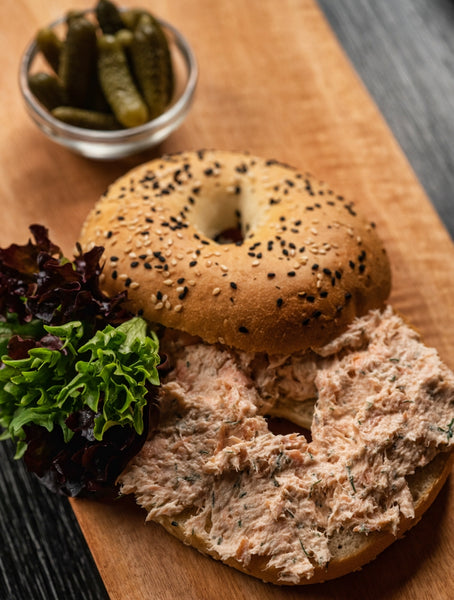 Salmon Cream Cheese
Description:
Creamy, delicious and spreadable, made with real smoked salmon for a delightful twist on your longtime favourite.
Ingredients - Cream Cheese, Norwegian Hot Smoked Salmon, Sea salt & Oak Wood Smoke, White Pepper Powder & Black Pepper Powder, Spice extracts (nutmeg, rosemary), salt, and spice (parsnip). 
Usage Instruction : Ready to Eat, perfect for spreading on your warm, toasty morning bagel
Additional Information : Shelf Life is 12 days from the date of packing. Consume within 3 days after opening. Keep refrigerated below 5°C after opening.